Rosenborg Cykler
The coziest Bike shop in Copenhagen for Bike rental, Bike tours and Bike repairs
Bike Rental Copenhagen
Rosenborg Cykler offers quality rental bikes at budget friendly prices from downtown Copenhagen. city bikes, student semester bikes and guided bike tours are all available to book. Rent a bike and really get the most out of your trip to Copenhagen.
Rent a bike in Copenhagen for a few hours or a whole semester, as we cater for tourists visiting Copenhagen, as well as student who come to Copenhagen for a study semester abroad. Bike rental is available 7 days a week from our downtown location, close to Nørreport station. 
You will be able to ride around the city at ease, as most of Copenhagen has bicycle lanes and priority for cyclists.  Come down and visit us  and find a bike that suits your needs or book online and make your reservation in advance.  In Copenhagen cycling is for the whole family and therefore we have bikes to fit all sizes and ages, as well as cargo bikes.
Do you wish to be guided around the city, we have teamed up with Nova Fairy Tales to offer a 3 hour bike tour visiting the main sights of Copenhagen, including The Royal Palace, The little Mermaid and Nyhavn. You will also get great city insights and some Copenhagen travel tips from our expert guide partner.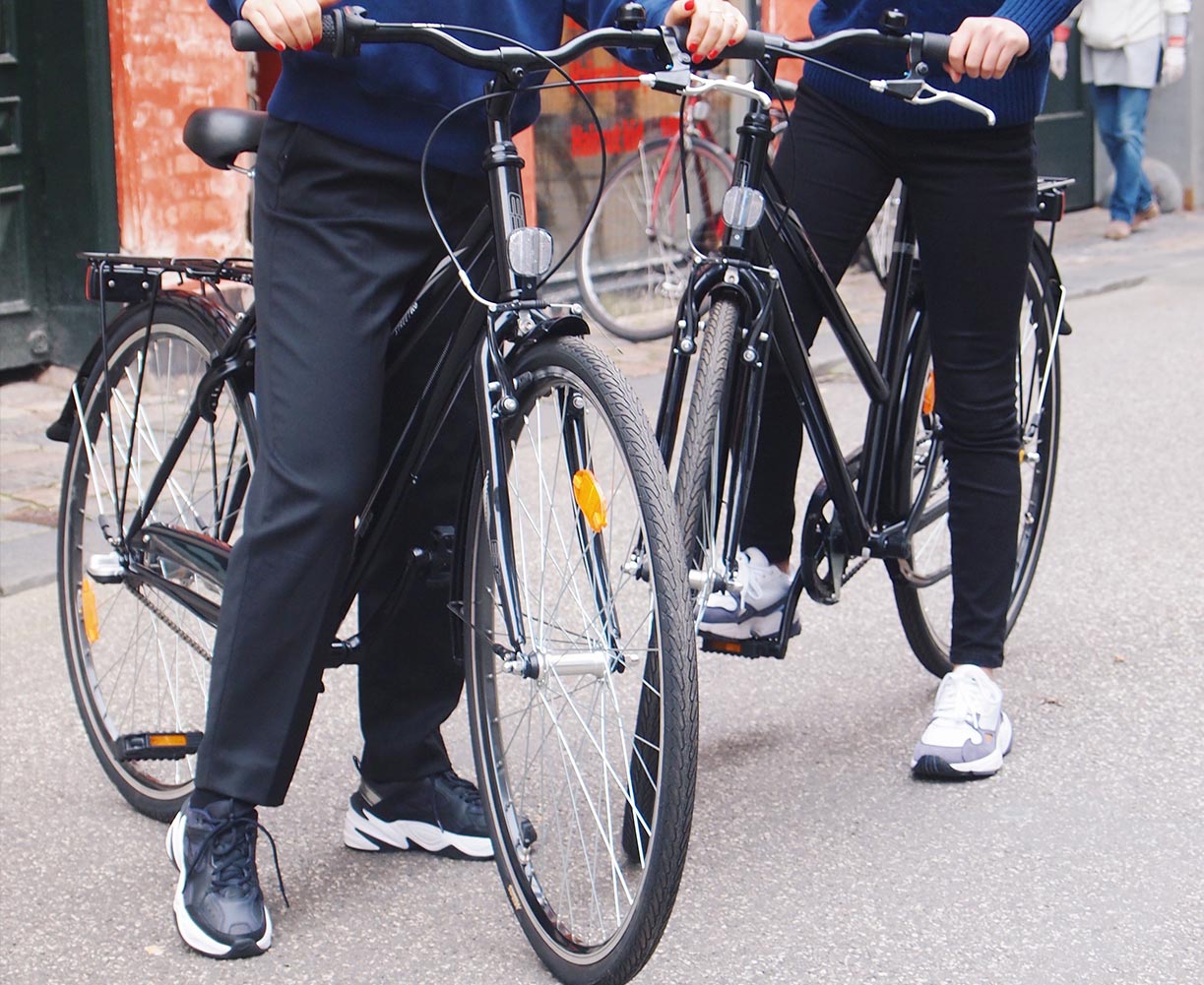 Semester Bike
We offer inexpensive quality bikes for international students and expats in Copenhagen.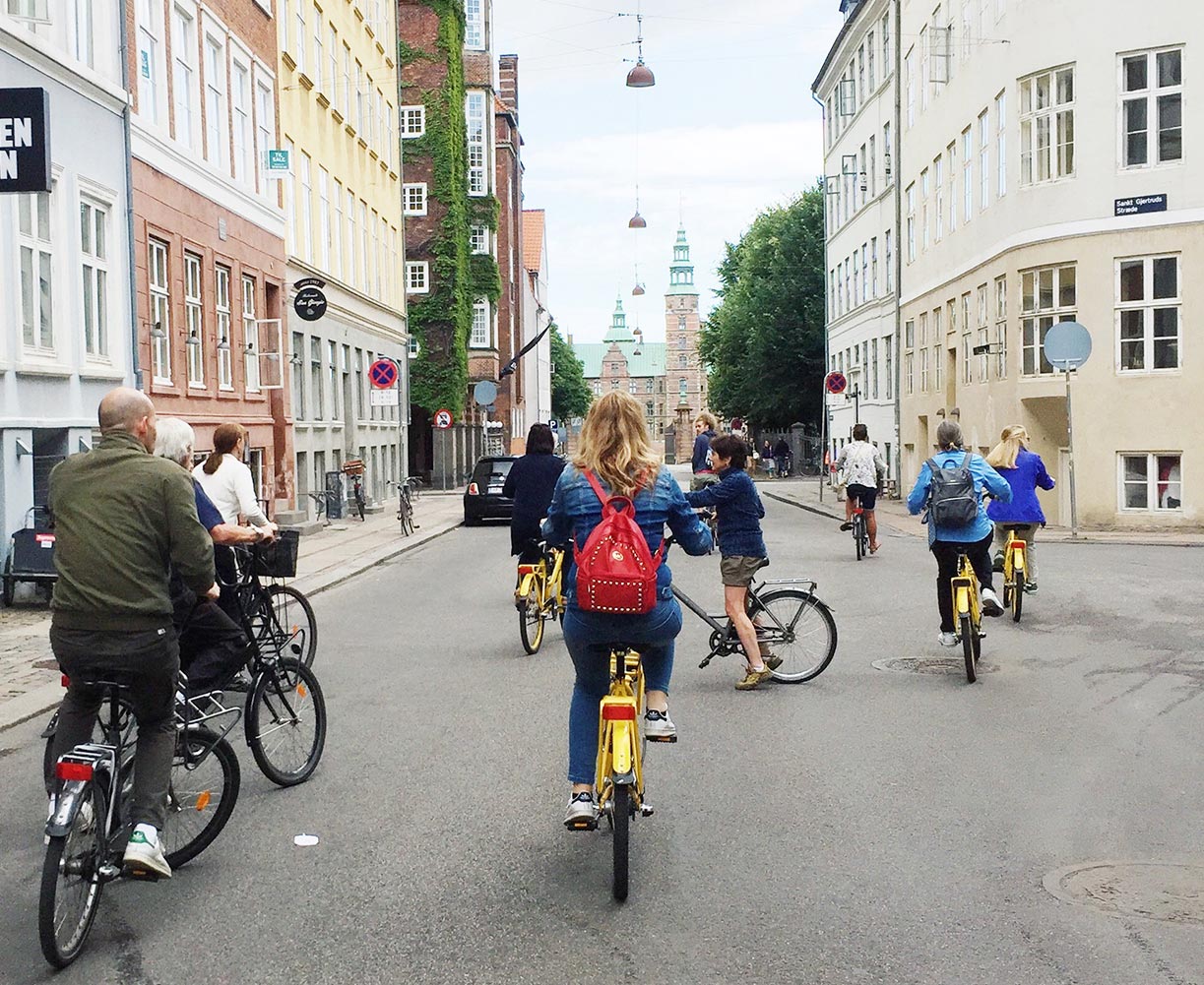 Guided Tours
Get on a 3 hour bike tour through the Royal Palace, visit The Little Mermaid and get your pictures at Nyhavn.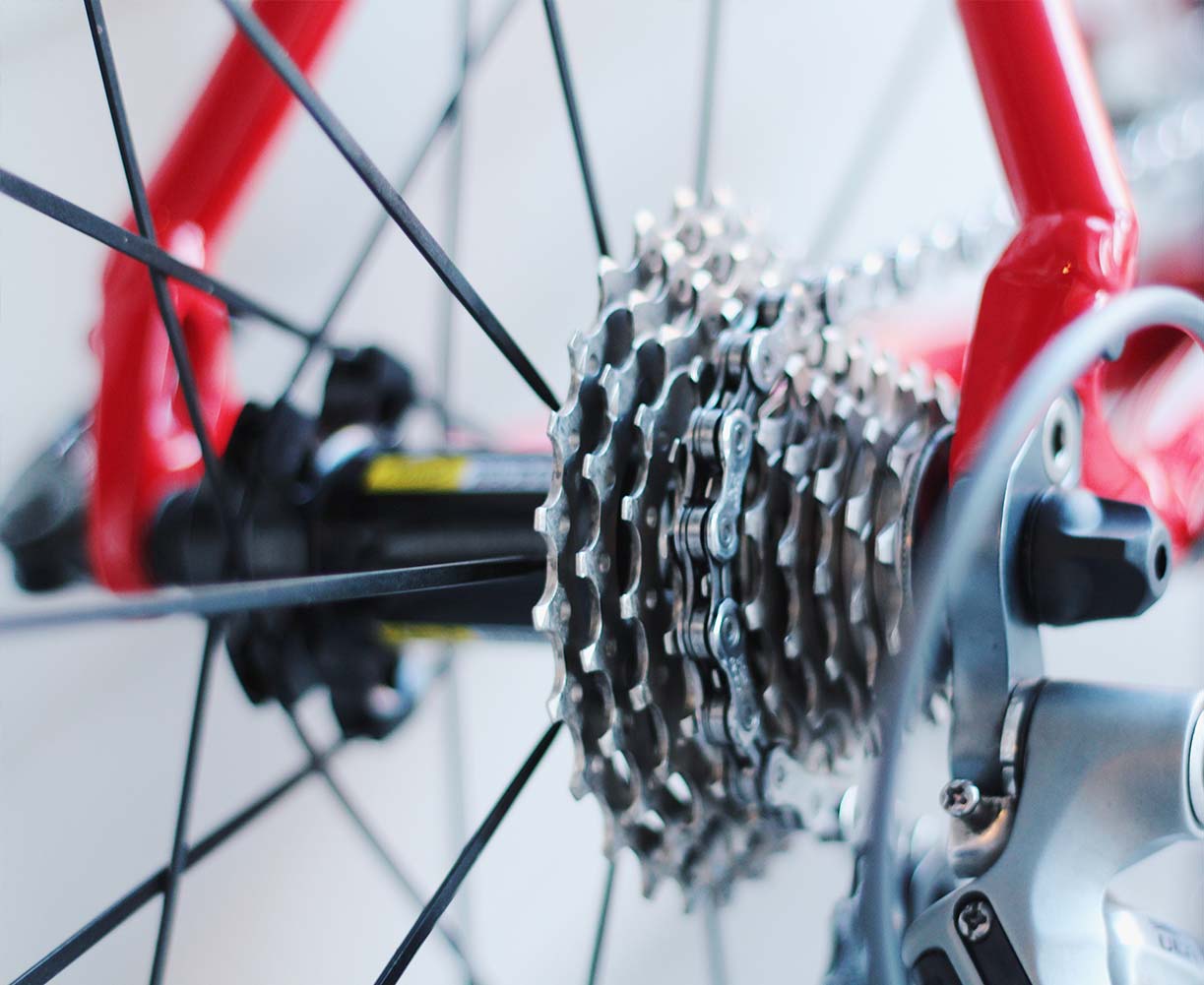 Bike Repair
We do all kind of bike repairs. You are more than welcome to come by with your bike and get a price before we start the repair.
Why choose Rosenborg Cykler?
Great Downtown Location
Located on Rosenborggade, close to Nørreport and Rosenborg Castle and Rundetårn. Central pickup location, ideal for starting your bike rental experiencein Copenhagen. 
Great Customer Experiences
We are a small cozy bike shop, where we treat every customer like our only customer.  We provide a friendly atmosphere where we help our customers on their biking adventures. Check out our great reviews on Google, Facebook & TrustPilot
Great Quality Rental Bikes
Our rental bikes are high in quality and well maintained. We offer bikes for all ages and sizes, as well as Cargo bikes for families. Lights and lock are always included and we have an optional helmet rental available.
About Rosenborg Cykler
Rosenborg Cykler is located between Rosenborg Castle and Købmagergade and is one of the fastest-growing bicycle rental shops in Denmark. We started from a small cozy bike shop, and are now a well-developed company that has numerous partners, including Nova Fairy Tales and Viking Cycling CPH.
We provide short-term bike rentals for tour agencies and tourists, while we also work with various individuals, businesses, and organizations with tailor-made solutions.
Our mission is to help Copenhagen promote sustainability and bring GREEN transportation to everyone. For us, it's not just about renting bicycles but also to provide an excellent opportunity for all the bike enthusiasts to explore the city comfortably, conveniently and affordably.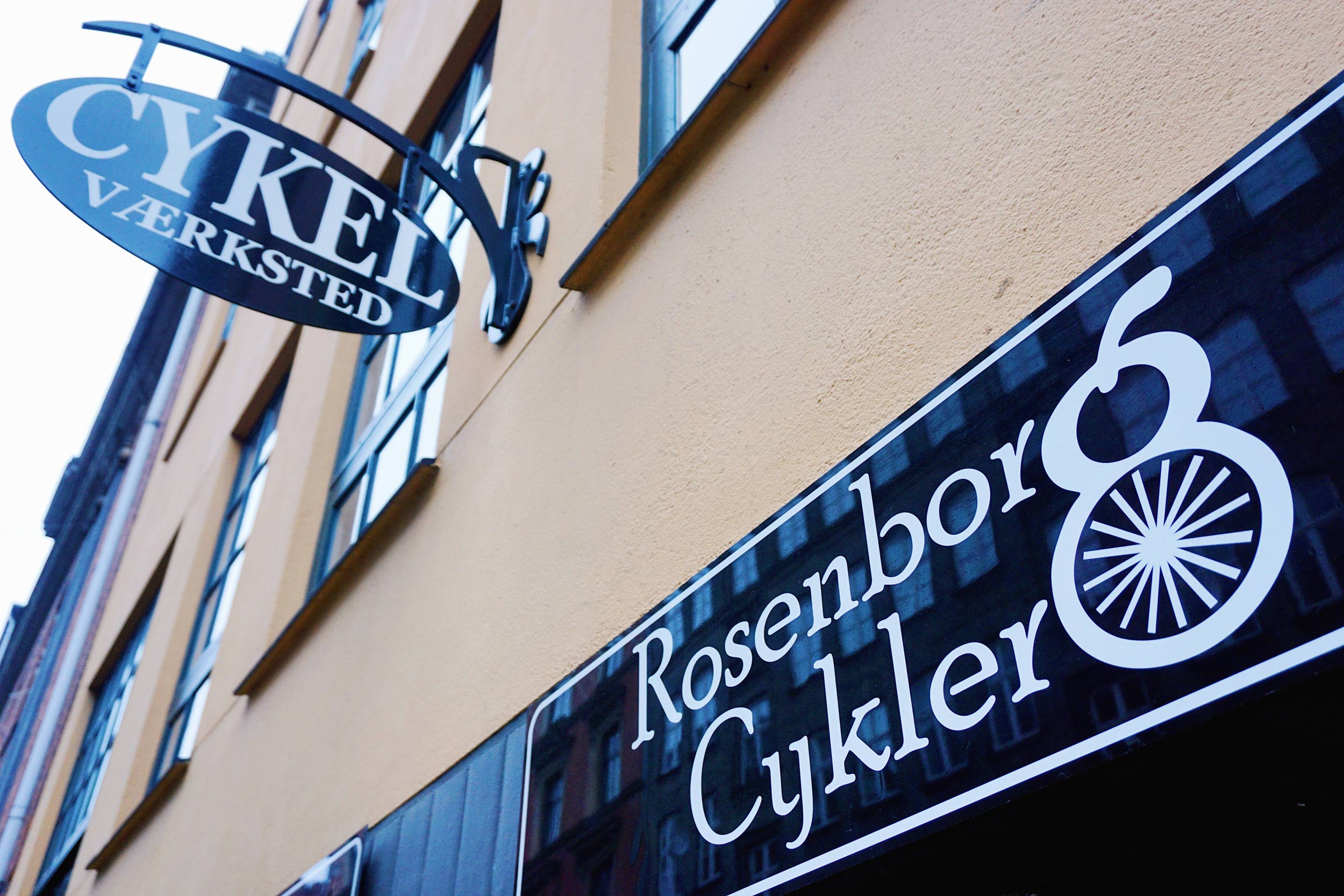 Semester Bike
We offer inexpensive semester bikes for international students and expats in Denmark. Renting a semester bike is a fantastic opportunity to get a quality bike at a great price, if you only plan to stay in Copenhagen for a limited period of time. 
During the rental period we will provide free service and maintenance of the mechanical parts of the bike.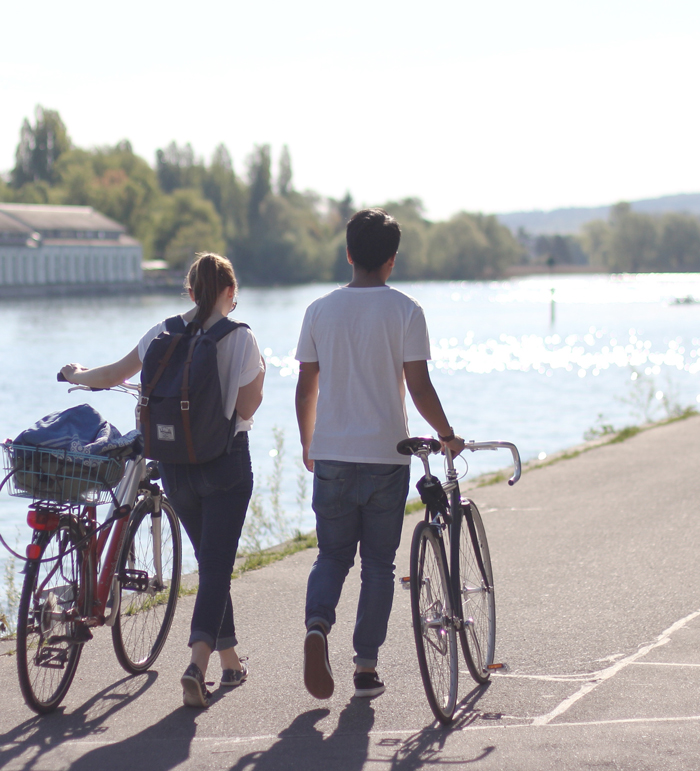 Rent a bike
The best way to explore beautiful and romantic Copenhagen is by BIKE. There is a reason why more than 676.000 Copenhageners use their bikes every day for work, studying and pleasure. It is simply because biking is the easiest, cheapest, greenest and coolest way to get around all of Copenhagen.
Guided tours
On our 3 hour bike tour, you will have a great chance to see many of the main sights and experience the bike culture of the city.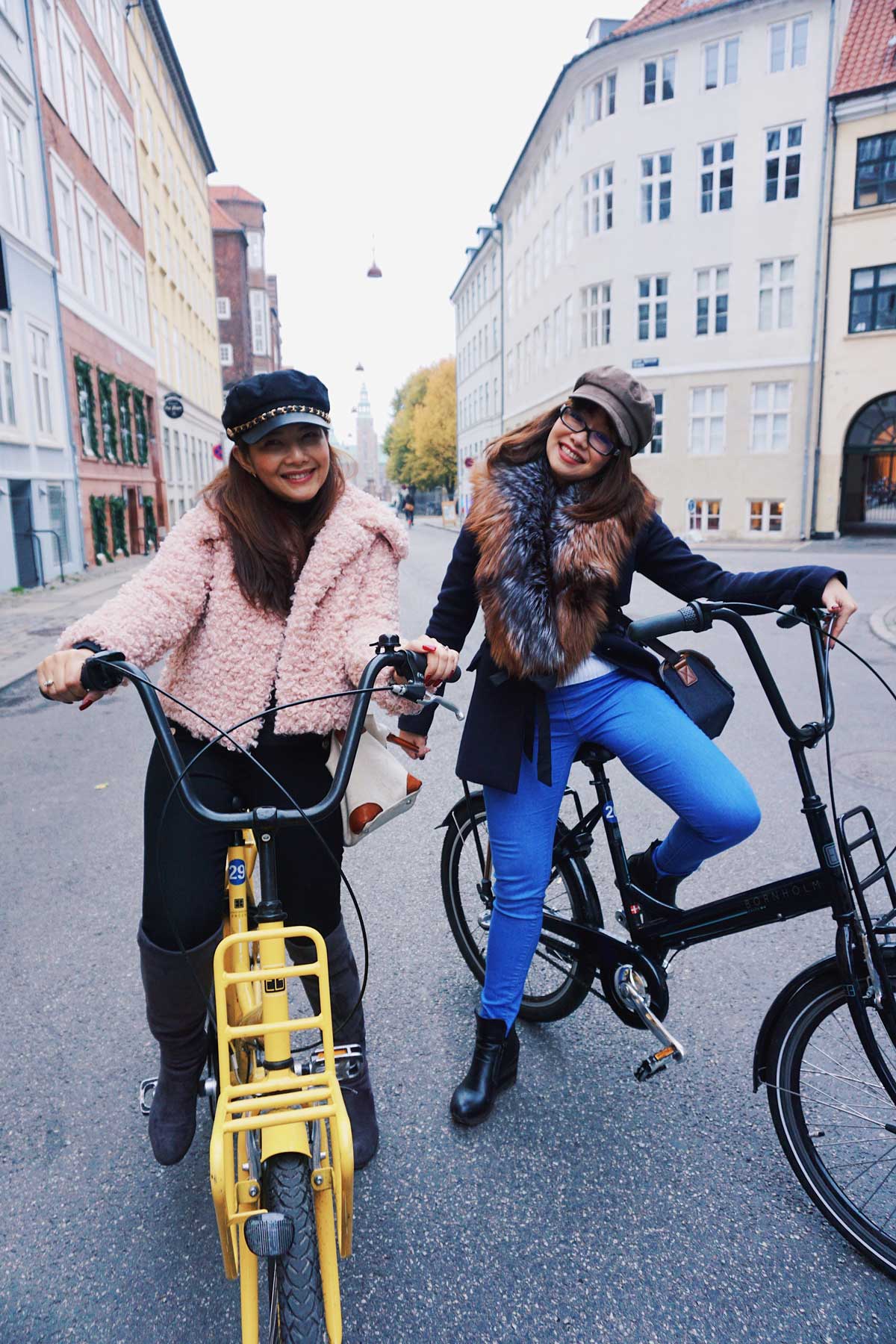 We do all kind of bike repairs, from punctures to complete rebuilds.  Contact us on +45 20 44 55 57 to hear more or simply come by with your bike and get a price before we start the repair.
"A cozy, yet well equipped and centrally located bike shop in Copenhagen, just few steps from Norreport. As a student, you get 20% discount on repairs and you can also rent a very affordable semester bike, too. Rosenborg Cykler is highly recommendable place, try their services yourself!"
"Kan klart anbefale Rosenborg Cykler! Havde besøg fra Jylland og skulle bruge 2 cykler, hvilket vi hurtigt fik – cyklerne selv var i tiptop stand og kørte som smurt! Det eneste der faktisk var bedre end cyklerne selv, var det venlige og imødekommende personale. 5/5 "
"Friendly staff, very confortable bikes, affordable prices, perfect location in the city center. I'll coming back next time for sure"